Falcon Research
Falcon Research was originally founded as a brokerage firm in 1983 by Kurt Feshbach. Today, Falcon Research operates as a corporate intelligence firm devoted exclusively to catering to the needs of hedge funds seeking information about companies in which an investment position is considered.
Falcon Research allows hedge funds to make an educated investment. By going the extra mile and leaving no stone unturned, Falcon Research can help you ensure it is safe to proceed with your investment.
About Kurt Feshbach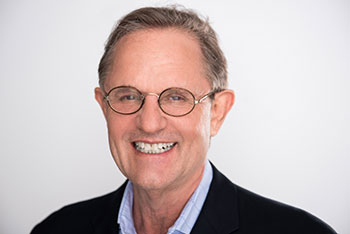 Through a careful study of his trade and the help of mentors, Kurt Feshbach became one of the biggest short sellers on Wall Street.
Feshbach's career in the stock market began in 1980 while working in the estate jewelry business in Dallas, Texas. Feshbach seized upon an opportunity to learn the business of short selling stocks, and was able to parlay his carefully studied knowledge into a 30-year-long career.
Feshbach, working with his brother, made his first investment in the stock market in 1981 when six investors based out of Atlanta trusted the Feshbachs with their money. In only a couple of years, Feshbach and his brother were able to make those men 10X their money through shorting stocks.
Intuitively, Feshbach knew in order to succeed as an investor, he would have to work differently than those competing for investment ideas. Thus was born the idea of going short instead of long, and not relying on Wall Street analysts, but rather, by doing intensely deep investigative research in order to take an educated risk.
In 1982, Feshbach and his brothers Matt and Joe teamed up to found the first short-only hedge fund, Feshbach Partners. Based out of Palo Alto, California, Feshbach Partners grew to become a $1 billion hedge fund that prominently bet against the stocks of companies. In 1990, The New York Times called the Feshbach brothers "the country's largest short seller."
In 1983, Feshbach founded Falcon Research as a brokerage firm. When the market changed and short-only was no longer a viable strategy in the 1990s, Falcon Research transitioned into a corporate intelligence firm devoted exclusively to catering to the needs of hedge funds seeking information about companies in which they have or are considering an investment position. Falcon Research still looks for companies that have signs of either management fraud or whose stocks have been driven up by unrealistic expectations.
About Falcon Research Staff
Short selling is not for the faint of heart. Feshbach runs the research staff the same way he did in the 80's, investigative research still works.
Falcon clients value the extensive research. We investigate where other people wouldn't think to and dare to venture where others would not go. No stone is left unturned. We are not afraid to look. Our refusal to back down when searching for fraud, bankruptcies, and business disruption has made us well-known.
Our research is designed to find major discrepancies, fraud and mis-representation, then trace that information to find out what is actually going on. Once we have sussed out a company's legitimacy, we then pass that information on to you, so you can feel more secure about your investments.
Investigative techniques include:
Primary Interview Research
Accounting Research
Software Big Data Research
Government Public Data Research
International Research
We go the extra mile to track it down. Your money is on the line.